Crypto Tribe nodes are run by a professional team of industry experts.
One 'TRIBE' token to buy stake in validator rewards.
Crypto Tribe runs and supports nodes for the following POS chains:
Distributed infrastructure
We support geographically distributed server infrastructure.
Easy To Stake
Stake on multiple chains just by holding TRIBE token.
Token Economics
No private pre-sales! Only sales in open market with true price discovery by supply and demand. Token is backed by our growing business model and validators rewards revenue stream.
Initial token sale of 10M in open market with 50M locked in rewards pool with interest payments to all token holders spread over 5 years.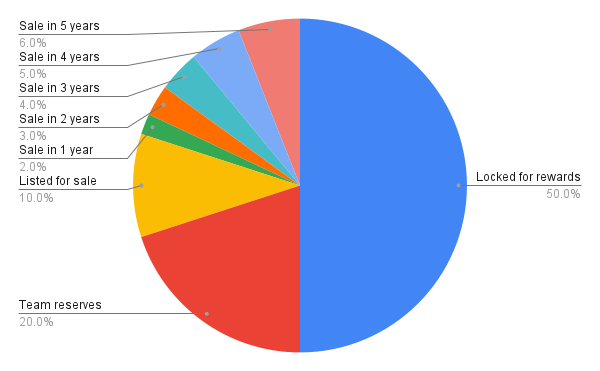 Market making through buyback mechanism:
10% of all rewards received converted into ETH and used to buy back TRIBE tokens on Uniswap decreasing total supply and thus making it more valuable. Purchased TRIBE token is then locked for 5 years in rewards pool to ensure continues flow of rewards to token holders.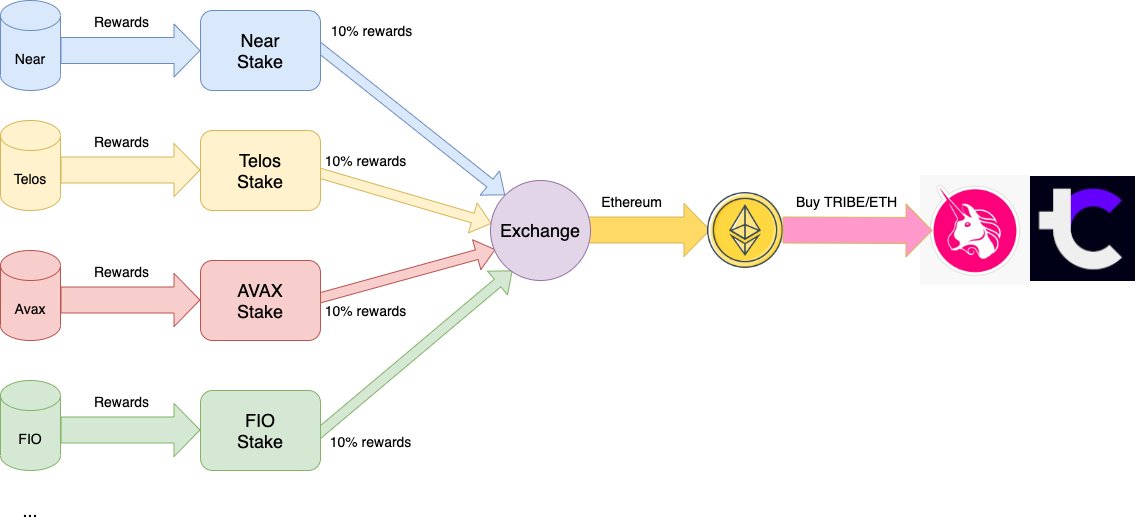 Rewards payments to all token holders:
Rewards are continuesly paid from rewards pool to each account holder in proportion to account holder balance: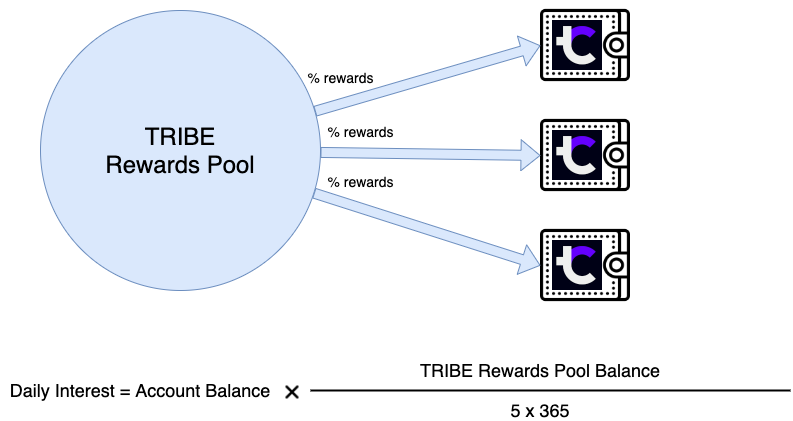 Only accounts purchasing TRIBE tokens will receive reward payments. Team reserves and locked tokens are excluded from distribution of rewards. Under initial condition of 50M reward tokens distributed over 5 year period will result in distribution of 10M tokens per year. If all oustanding 10M tokens are sold to token holders, each holder will receive 100% annual rewards on their account. If only 50% of total available token supply sold - this will result to 200% annual interest on each account. The interest will go up as buybacks take TRIBE tokens out of circulation making it more scarce.